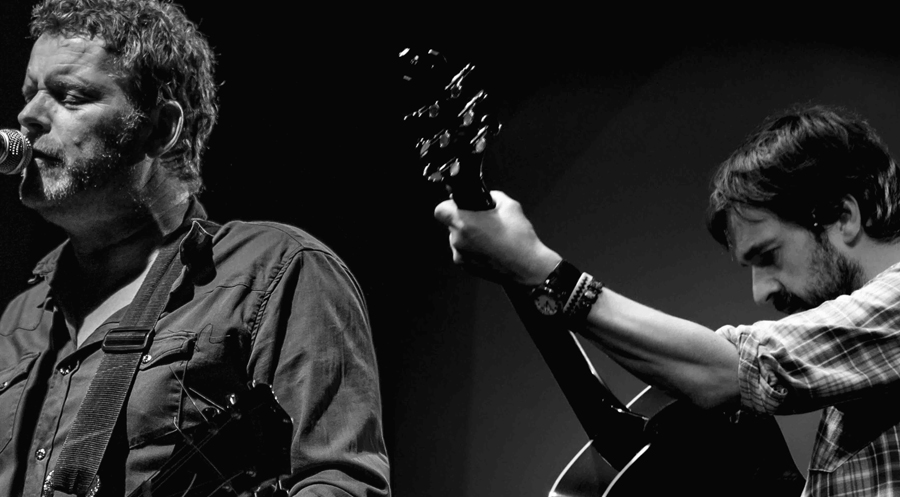 Back by popular demand and together on stage for one night only…
the singer from Dodgy; NIGEL CLARK joins the singer from The Bluetones; MARK MORRISS for a evening of acoustic hits.
Big slices of Britpop guaranteed to take you back to your happy place in the nineties!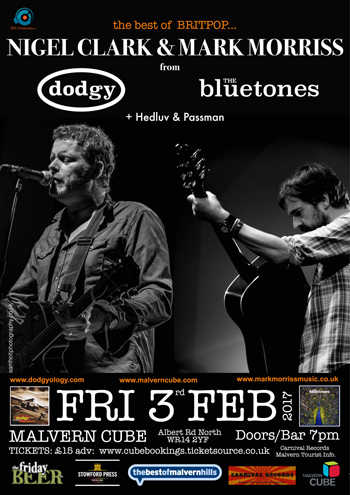 Nigel is known for his intimate rapport with audiences; enjoy an inspiring evening of acoustic treats with hits such as 'Good Enough' and 'Staying Out For The Summer'.
And can it really be twenty years since Mark Morriss first shimmied into our lives as singer with The Bluetones?
Apparently so, but thirteen hit singles, three Top Ten albums and a collaboration with a national treasure later -more of which shortly- – his ability to sieve poetry from the colander of every day life remains unique.
Support comes from Cornish rappers: Hedluv & Passman. If you like Flight of the Concords.. then don't miss these guys – AMAZING!
Friday 3rd February – Malvern Cube
£15 advance ticket from www.cubebookings.ticketsource.co.uk, The Cube, Malvern Tourist Information and Carnival Records
Doors/ Bar open from 7pm – £18 on the door (cash only)