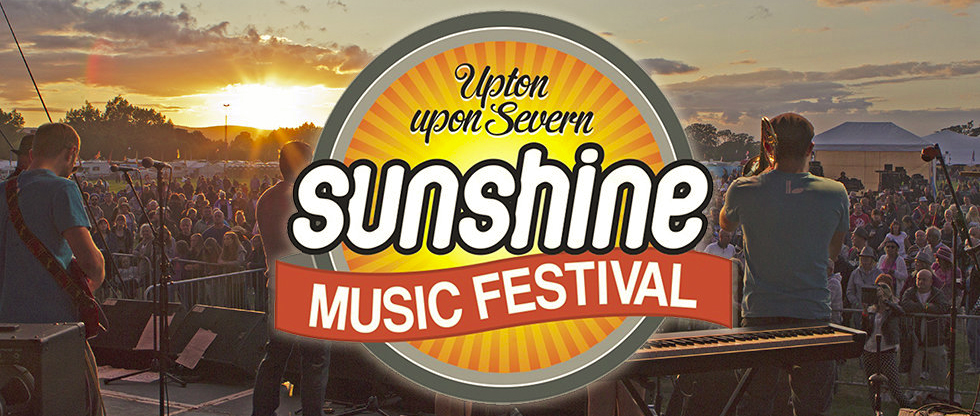 Sunshine Festival (formally Upton Festival), now preparing for it's 7th year, is run by a small team of extremely dedicated and passionate people. With a vision of creating the UK's greatest family festival, they aim to please all ages year after year after year…
Set in the idyllic riverside setting of Upton upon Severn, the festival hosts internationally renowned stars and great local talent.
This year popular acts to play already include:
Sister Sledge
Sister Sledge are an American musical group from Philadelphia, Pennsylvania. Formed in 1971, the group was originally composed of sisters Debbie, Joni, Kathy and Kim Sledge. With Kathy leaving in 1989 the group have since operated as a trio (with Kathy occasionally re-joining for one-off performances and several releases in the 1990s). Having enjoyed marginal success in Europe during the middle of the decade, mainstream success was achieved when breakthrough album We Are Family was released in 1979.
Symbolizing strong family values, the siblings became global superstars at the height of the disco era. The group is mostly known for the anthem, "We Are Family" and hit songs "He's the Greatest Dancer", "Lost in Music", their version of "My Guy", and "Frankie". Still performing energetic stage shows and producing music today, Sister Sledge have won in excess of 100 awards, and have performed in six of the world's seven continents.
Beverley Craven
BRIT-Award winning singer Beverley Craven became a household name in the early 90's with the release of her eponymous debut album which became a worldwide hit, selling more than two million copies. Her 1991 single, 'Promise Me', went on to become a huge hit across Europe and she followed this up with a string of chart successes including 'Memories', Holding On', 'Woman To Woman' and 'Love Scenes'.
Nazareth
Nazareth are a Scottish hard rock band formed in 1968, that had several hits in the early 1970s, and established an international audience with their 1975 album Hair of the Dog. Perhaps their best-known hit single was a cover of the ballad "Love Hurts", in 1975.
Their current line up is Pete Agnew – Bass, Carl Sentance – Vocals, Jimmy Murrison – Guitar, Lee Agnew – Drums. A new album is now being planned for 2016 and a new era seems to be beginning for this very hard working and very determined band.
More info here: http://www.uptonfestival.co.uk/