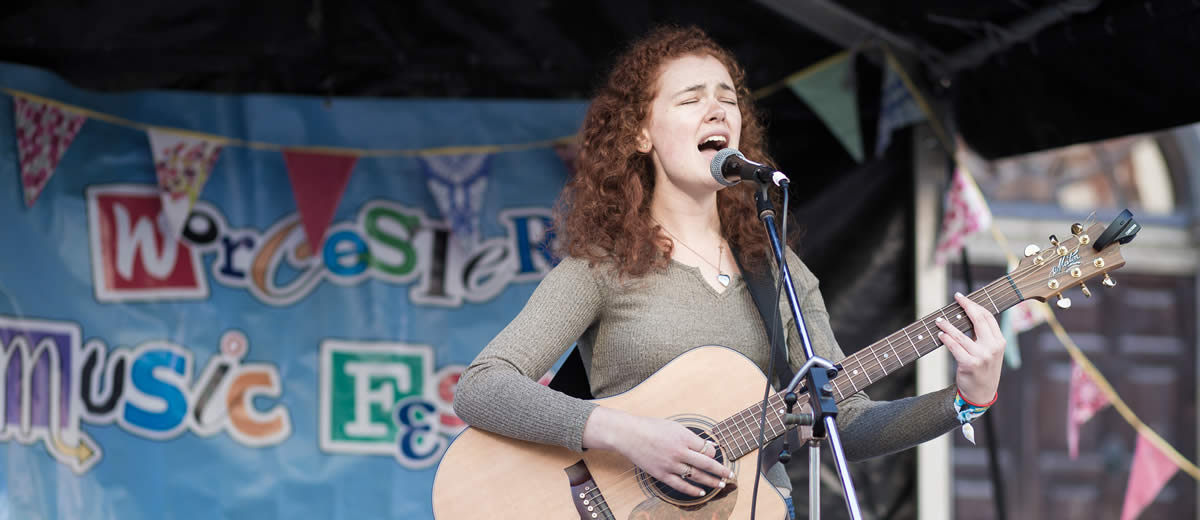 If you are a band or artist and wish to take part in Worcester Music Festival 2016 (16th – 18th September 2016, please complete the following performers application form.
Please be aware that Worcester Music Festival cannot pay artists to perform at the festival. The only exception is where acts have been employed to provide workshops for the festival. The reason the festival ask bands to play for free is because they are raising money for charity and, also, showcasing upcoming talent.
Worcester Music Festival is a free metropolitan festival organised by volunteers in aid of local charities.
Worcester Music Festival is all about original music and, whilst the festival organisers will consider applications from all parts of the world, they are particularly keen to showcase local, original talent.
Please note: the application form closes at midnight on 31st March 2016.
More info and to apply here: http://www.worcestermusicfestival.co.uk/artistsapply/