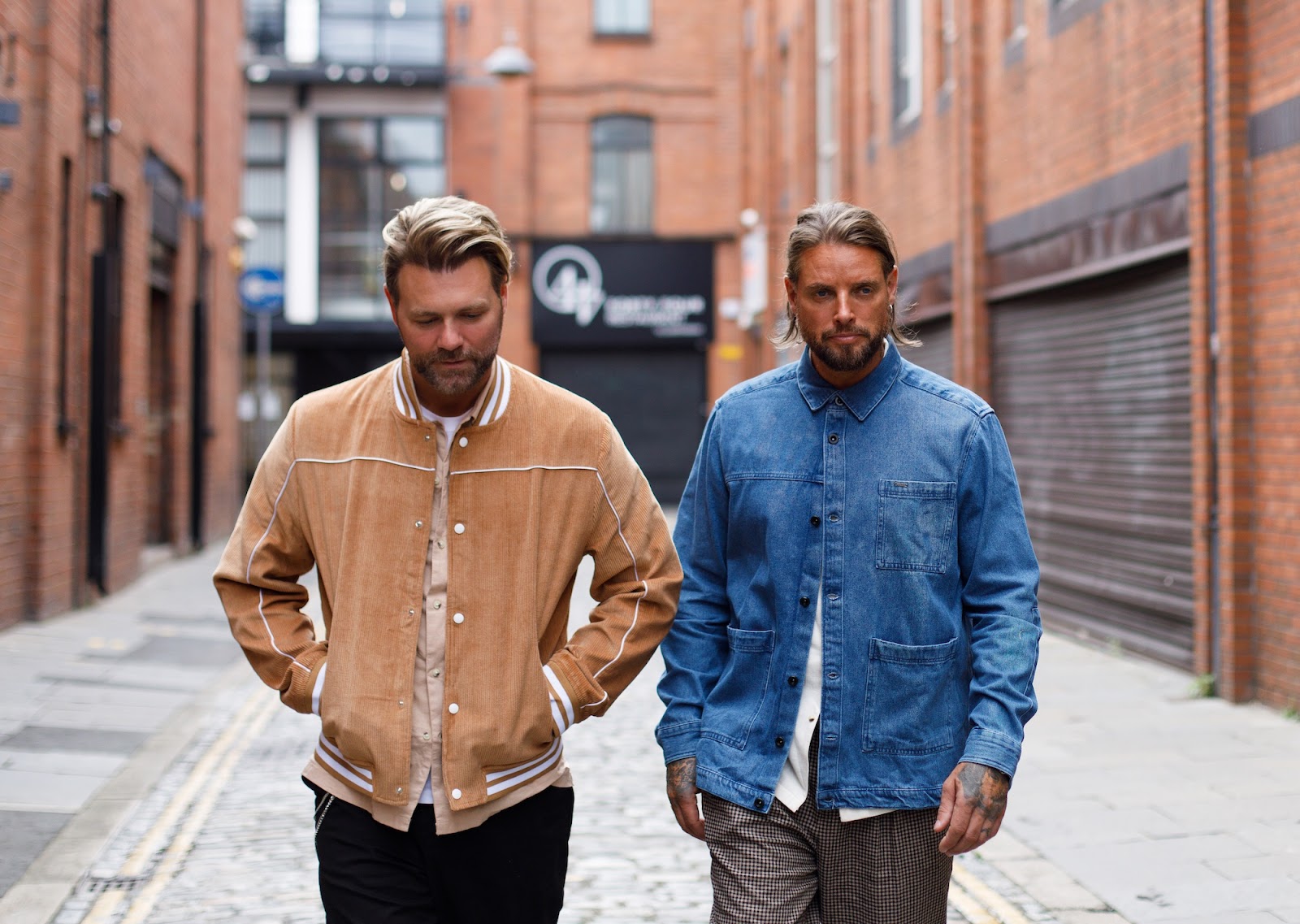 This Summer, BOYZLIFE will be performing a headline set at this year's Ladies Day at Worcester Racecourse.Featuring founding members of two of the nation's biggest bands, BRIAN MCFADDEN (WESTLIFE) and KEITH DUFFY (BOYZONE) will come together for a euphoric evening of back-to-back hits. Taking place on 4th June 2022, this special 'Live After Racing' fixture will include a full day at the races, before an unforgettable performance by BOYZLIFE. 
Merging the pop catalogues of two bands who took the world by storm in the late nighties and noughties, BOYZLIFE will be promising a set packed with nothing but hits, as-picked from a collective 18 No.1 singles,  9 No.1 albums and combined record sales of over 60 Million Units between them.Tickets are available now, here:https://www.worcester-racecourse.co.uk/news/music-live/boyzlife-to-perform-live-after-racing-on-ladies-day
*****Boyzlife is a supergroup composed of Keith Duffy and Brian McFadden, who previously appeared as members of '90s and '00s boybands Boyzone and Westlife, respectively.
With Boyzone, Keith Duffy has enjoyed six UK number one singles and 16 out of 17 of their first single releases making the top 5. With five number one albums also to their credit, Boyzone achieved worldwide sales of over 25 million.First taking the show out on the road in February-March 2020, Boyzlife's nationwide tour became the most successful theatre tour of 2020, with multiple SOLD-OUT shows and selling over 35,000 tickets. With a string of successful shows since, the performance is now bigger than ever before, with the duo backed by a full live band sizing up a series of huge fixtures throughout this year. When they arrive at Worcester Racecourse, expect to hear all the classics including: 'World Of Our Own', 'Mandy', 'Queen of My Heart', 'Picture Of You', 'Words', 'No Matter What', 'Uptown Girl', 'Flying Without Wings', 'You Raise Me Up', 'Going Gets Tough', 'Swear It Again', 'Father and Son', 'Love Me For A Reason', 'My Love' and many, many more. After the races, comes the dancefloor, where BOYZLIFE will bring the party.*****
TICKETS
Tickets go on presale for O2 Customers on Wednesday 2nd March @ 9am
General sale tickets on-sale – Friday 4th March @ 9am
Tickets are priced at:
£32.00 – Advance STBF – County Enclosure£22.00 – Advance STBF – Centre Course£25.00 – Advance STBF – Child Ticket (Under 18's, above 5's) – County Enclosure£15.00 – Advance STBF – Child Ticket (Under 18's, above 5's) – Centre Course£5.00 – Parking
* * * * *
ADDITIONAL INFORMATION
Under 18's to be accompanied by an adultTicket entitles holder for the full days racing and Boyzlife live performance
Gates: 11:45 TBCFirst race: 13:45 TBCArtist on stage: 18:00 TBC
* * * * *

BOYZLIFE – 'LIVE AFTER RACING' @ WORCESTER RACECOURSE – SATURDAY 4 JUNE 2022
TICKETS: https://www.worcester-racecourse.co.uk/news/music-live/boyzlife-to-perform-live-after-racing-on-ladies-day
FOR MORE INFORMATION

Worcester Racecourse
Website – https://www.worcester-racecourse.co.uk
Boyzlife
Website – https://boyzlife.co