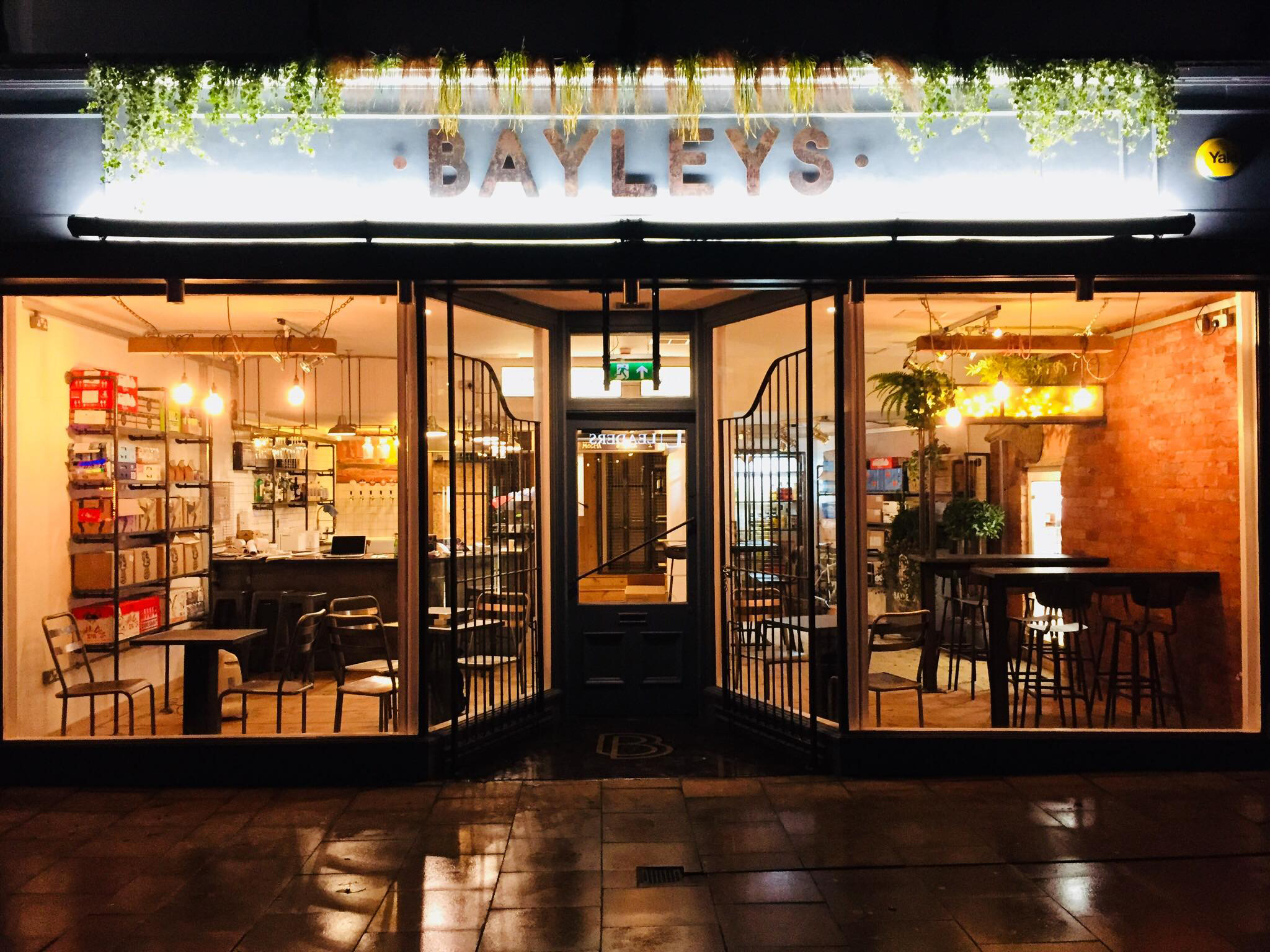 Bromsgrove has lacked any real substance with regards to its night life for far too long. For a town of over 30,000 people and over 90,000 for the district, things really did need to change, and thankfully, over the last 12 months it really has.
Stuck between the historic city of Worcester, the bright city lights of Birmingham and the satellite towns of Redditch and Kidderminster, the wider population of the area reaches over four million people. The borough was rated the wealthiest in Worcestershire, and in the top ten places in England when it comes to new business start-ups. There's a new Waitrose, weekly street market, and new independent shops springing up.. you will soon be able to catch four trains per hour in and out of Brum thanks to a new electrification rail line.
So it's good to see the town's nightlife also starting to catch up, and actually, it now punches its weight pretty well when it comes to new bars.
In this article, we look at a the new destinations and some of the old favourites, at last the town has a night life it can shout about.
St John's Wine Rooms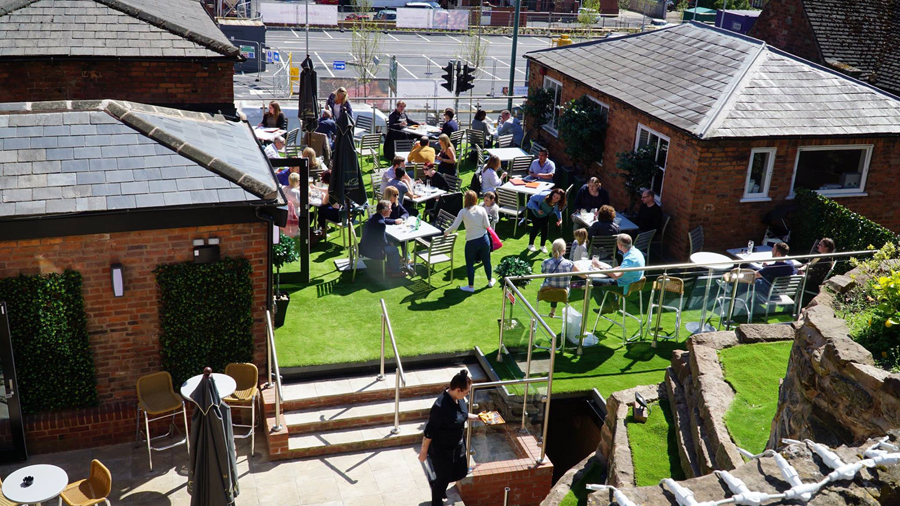 St John's Wine Rooms is a unique independent restaurant and wine bar situated in the St John's conservation area in Bromsgrove. Frustrated by a lack of good restaurants and bars in the area for people over thirty, the owners decided to create their own place especially for lovers of great food and drink.
The emphasis is on wine, spirits and high quality beers with a passion for great food, prepared and presented beautifully, paired with the perfect wine. Food is local, fresh and seasonal, and the wine list has been lovingly prepared.
Set across four rooms, and a unique roof terrace and patio area, this is definitely a place to be when looking for something special in town. The music policy is one of acid jazz, soul, funk and northern soul – always a chilled up-market atmosphere.
12 St John Street, Bromsgrove, B61 8QY. Tel: 01527 877727
Bayleys of Bromsgrove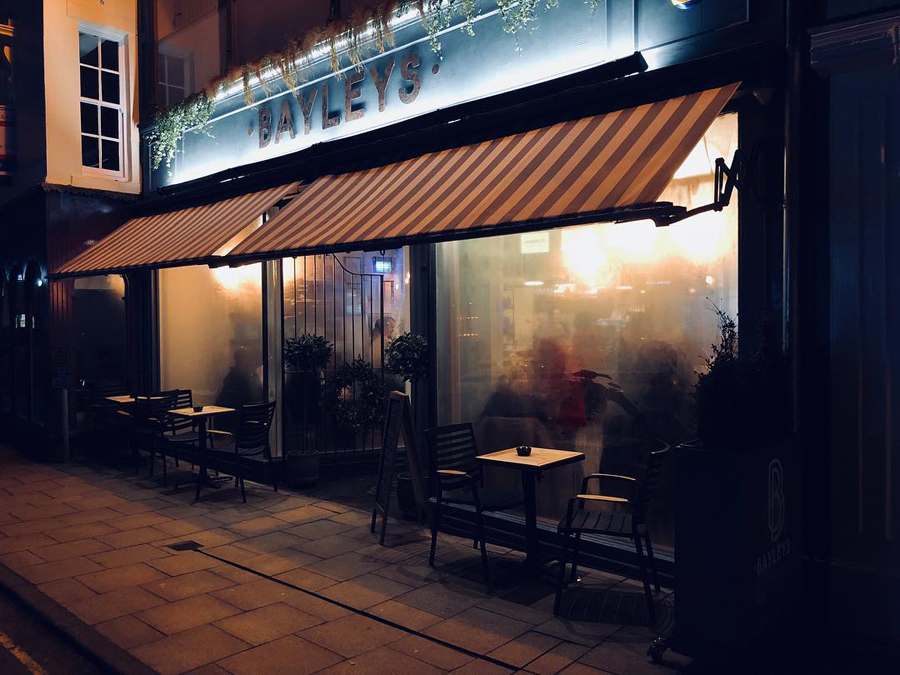 Next on the list is super cool coffee shop & tap room Bayleys. The knowledgeable owners have a selection of 6 rotating beers on tap and 64 to take away. Along with an ever changing selection of craft beer there's a selection of small batched spirits and a choice of wines provided by Tanners.
Inside is industrial and cool, with shelves full of wine and cans of craft ale, expect cool tripped out hip hop style beats while you drink – it's dog friendly too!
6 Worcester Road, Bromsgrove, B61 7AE.
www.facebook.com/BayleysBromsgrove/
Cafe Morso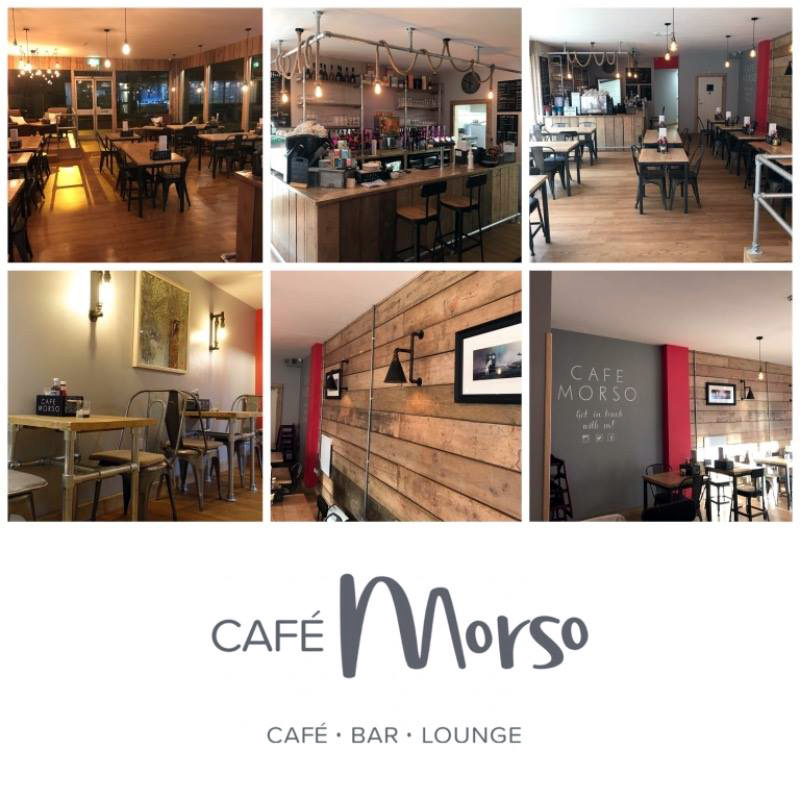 One of a small chain of cafe bars, Cafe Morso opened over night in Bromsgrove, with a bare wood interior, modern yet simple interior and a great selection of beers and wines, the cafe also serves great food.
Weekends the bar opens late and Saturday nights you will find some of the best solo musicians in the region who add to the vibe and always seem to have a slightly cool alternative edge, whoever sources the musicians knows what they're doing.
15 High Street, Bromsgrove,B61 8AJ. Tel: 01527 831444
www.facebook.com/cafemorsobromsgrove/
Casa Med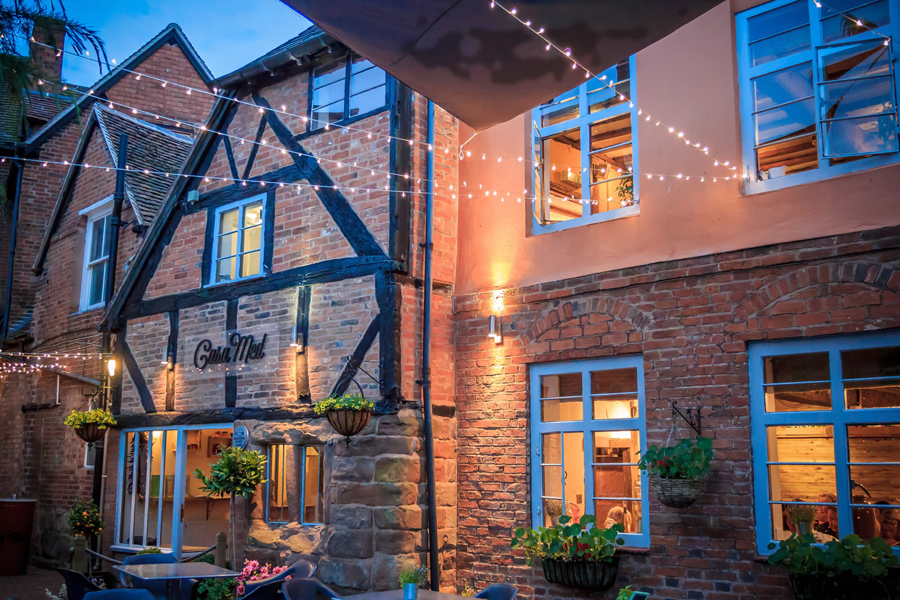 With a Mediterranean inspired menu & awesome cocktails Casa Med brings something really special to Bromsgrove. In warm weather you can grab a drink from the bar and sit outside in their quaint rustic courtyard whilst listening to the latin-infused beats – they serve large bottles of Estrella too!
Check out their house olives, kikones and habas fritas bar snacks are perfect for picking at whilst you browse the menu. Handmade flatbreads and delicious dips are ideal for sharing before your first round of tapas arrives. Not a microwave in sight. Everything is freshly prepared in the kitchen.
89A High Street, Bromsgrove, B61 8AQ. Tel: 01527 878242
Decanter Wine & Cocktail Bar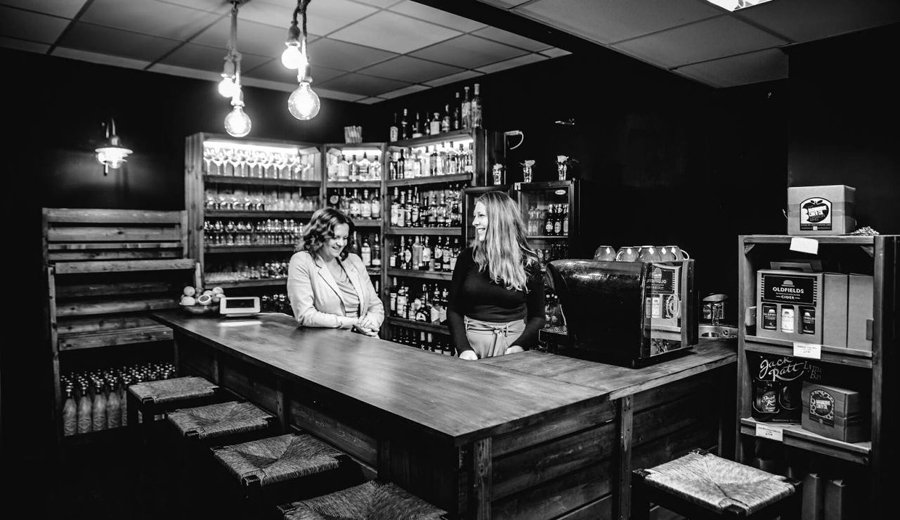 Decanter Spirit is a new specialist wine, spirits and ale shop located in the heart of Bromsgrove's High Street. Owned by local businesswoman Lorita Cornish, Decanter Spirit was born from feedback she'd received from local Bromsgrove residents and shoppers who felt more specialist shops were needed on the high street. Decanter Spirit combines superior customer service with a unique range of beverages not available in the supermarkets or local off license. The team take pride in their knowledge, with each member of staff achieving the Wine and Spirits Certification within their first 6 months of working at Decanter Spirit.
Open every Friday and Saturday till 10 p.m, Decanter Bar is situated out back and offers all the wines you could hope for but also some awesome cocktails too!
49 High St, Bromsgrove, B61 8AJ. Tel: 01527 757990
---
See Also..
No.3a
No.3a coffee house and bar is located in Aston Fields Bromsgrove. This Artisan business is there to serve the locals, businesses and newly built train station, expect some late openings during weekends, special events and a great drinks selection including some fab cocktails. One to look out for and popular with the locals.
---
Slug & Lettuce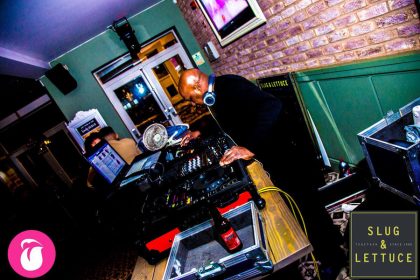 No explanation needed here, large commercial chain cocktail bar and pub with live music, DJs, food, and a quiz night.
www.slugandlettuce.co.uk/bromsgrove
---
FUSO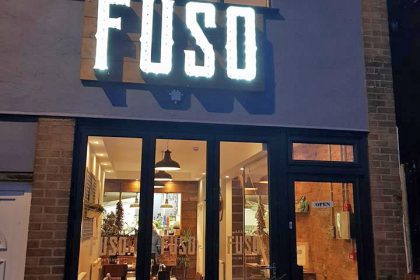 The creators of Casa Med Tapas now also run FUSO Wood-Fired Pizzeria in Aston Fields, Bromsgrove. FUSO has been built from a love for hand made artisanal pizzas.
www.facebook.com/FUSOBROMSGROVE
---
Little Ale House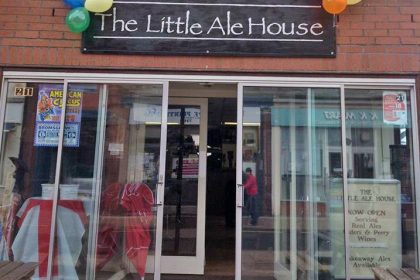 Micro pub on Worcester Rd selling affordable real ale straight from the barrel, real ciders, fruit wine.
www.facebook.com/littlealehouse
---
57 Monkeys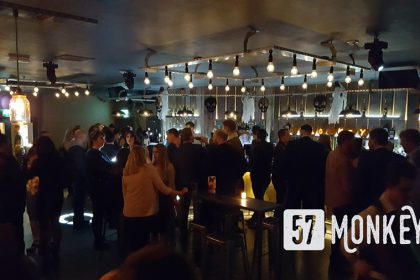 Commercial nightclub with cheesy music policy, R&B, and 80s/90s indie. Better than you might expect and somewhere for a safe late night dance. Interior is smart and door policy fairly strict.
---
Hop Pole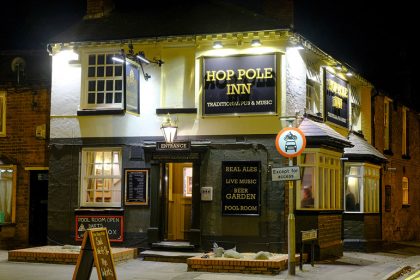 Bromsgrove's main live music pub.
www.facebook.com/hoppolebromsgrove
---
The Artrix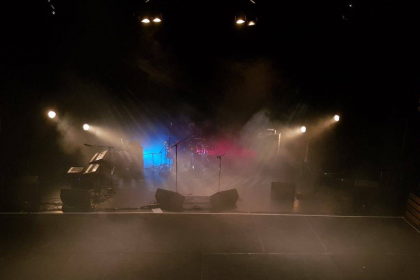 Impressive live music and arts venue with some impressive touring musicians gracing the stage.