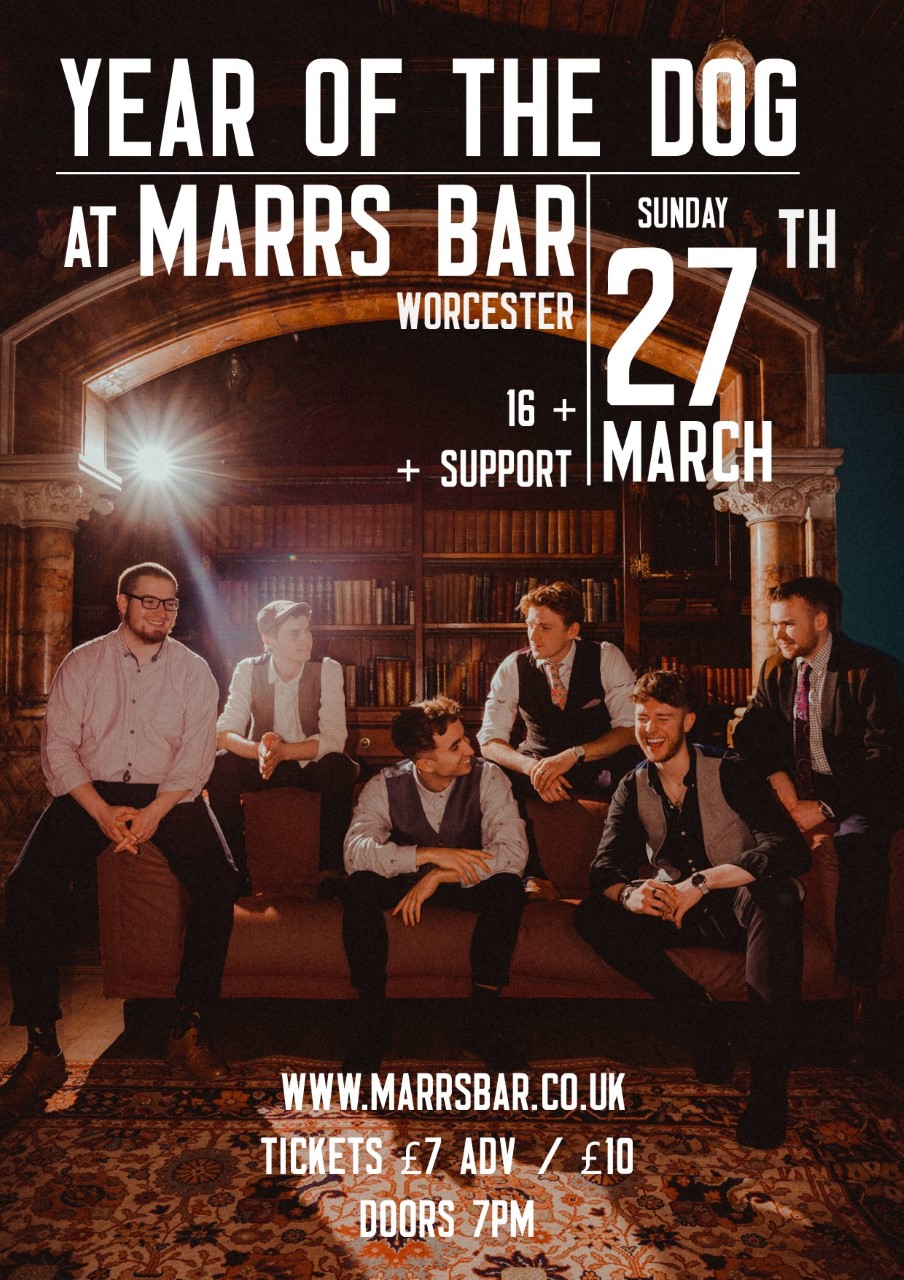 Did you know the 'Swing Band' in Netflix's Sex Education series are a real band?
The BBC Introducing recognised brass-house-soul band, Year of the Dog, are currently gigging across the UK and being aired across BBC radio stations. This weekend they headline Birmingham, Leeds and Worcester. You may recognise them for their feature in Netflix's Sex Education series as 'Swing Band', performing their original tune 'Run These Streets' in episode three, season one.
To celebrate the release of their brand new single Headlight Glow dropping this Friday, March 25th, the band are going on a weekend tour playing Birmingham, Leeds and Worcester. Reaching out to new audiences, The Dogs offer a night of dancing to their brass blasting anthems, professional suave and euphoric vibes.
March 25th: Birmingham – The Rainbow Pub in Digbeth – https://www.eventbrite.co.uk/e/year-of-the-dog-at-the-rainbow-birmingham-tickets-273788497767
March 26th : Leeds – The Lending Room – https://dnmrecords.seatedly.com/events/26-03-2022-19-30-sos-yotd-clover
March 27th: Worcester – The Marr's Bar – https://marrsbar.co.uk/events/year-of-the-dog/
See what their gigs are like for yourself by heading over to their Instagram: https://www.instagram.com/yearofthedogband/?hl=en
To learn more, head to their website: www.yearofthedogband.com
You can also catch the band this summer at festivals including Noz Stock (Friday, mainstage), and In It Together (Sunday, BBC Horizons stage).