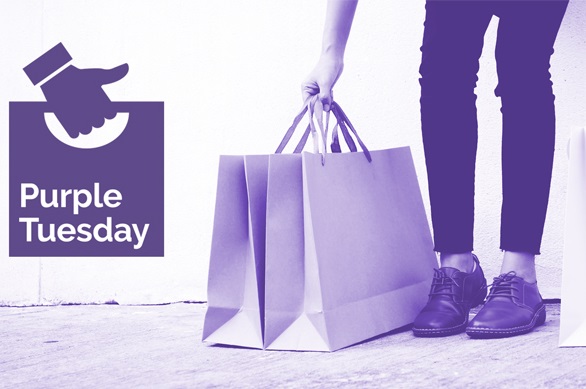 Kingfisher Shopping Centre has announced it will join retailers across the nation in marking Purple Tuesday, the UK's first accessible shopping day.
Tuesday 13th November 2018 will see Kingfisher officially join the campaign to promote awareness about disabled customers, highlight the difficulties existing disabled shoppers face and measures that can be put in place to overcome them. Kingfisher are committed to ensuring accessibility for all and Purple Tuesday also marks the start of their pledge to hold one quiet hour for children with additional needs during every family event.
Domonique Lippett, Marketing Manager at Kingfisher said:
We are proud to be a part of Purple Tuesday and show our on-going commitment to continuously improve the shopping experience for all our guests.
Since launching its initiative in August 2018, leading disability organisation Purple has secured more than 500 sign-ups from established and up-and-coming retail organisations keen to secure their share of the Purple Pound – worth an estimated £249 billion.
Endorsed by the Department for Work and Pensions (DWP), Purple Tuesday is a call-to-action for retail businesses to make shopping more accessible for disabled customers – not just because it's the right thing to do, but because it's good for business. Securing custom from the estimated 12 million disabled people living in the UK makes commercial sense. Shoppers are also encouraged to show their support, by visiting their local shopping centre or high street on the day.
For further information on Kingfisher's Purple Tuesday please visit kingfishershopping.co.uk Resources for organisations and individuals wishing to get involved with Purple Tuesday are available for download at purpletuesday.org.uk.