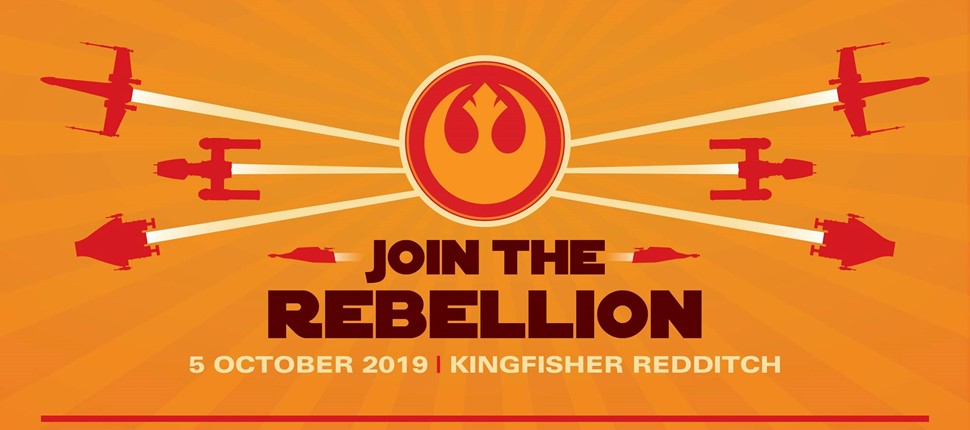 Kingfisher Redditch is once again set to host one of the biggest Star Wars collectable conventions in Europe.
Taking place on Saturday 5th October, Echo Base Live Episode VIII, is a FREE event that will provide Star Wars fans with an unforgettable day offering up an excellent range of vintage and modern collectable items from toys and figurines to art and books, as well as special guest appearances from some of the movie's cast members.
The highly anticipated day will also provide fans with meet and greets with special guests including Jack McKenzie, Michael Culver, Mike Quinn, Tim Rose and Caroline Blakiston, alongside authors, Daniel Freddie Segovia and Jorge Rodotà. As well as this, fans will have the chance to have photo opportunities with life-sized prop displays of a Wampa, Yoda, a selection of droids and a speeder bike.
Domonique Lippett, Marketing Manager at Kingfisher said, "We're very proud to have Echo Base return to Kingfisher. This is a special day that welcomes Star Wars fans of all ages, attracts people from all over the world, and it goes without saying that this is not to be missed!"
The event's early bird tickets have now sold out but doors will officially open to the public at 10am with the convention located opposite TK MAXX on Level 1.
For more information on the event, visit the Kingfisher website: https://www.kingfishershopping.co.uk/news-and-events/events/echobaseliveepisodeviii.html.
For more information on Echo Base Live, check out their Facebook page: https://www.facebook.com/EchoBaseLIVE/.